¡FLACC! 2016
Piñata Dance Collective presents, ¡FLACC! 2016 Festival of Latin American Contemporary Choreographers, returning for its 3rd Annual festival and all new programming at Dance Mission Theater in San Francisco.

​Featuring 3 completely different programs each night with an option to purchase festival passes for 2 shows or all three performances with their exclusive panel discussions! See below.

This growing and celebrated festival features 14 cutting-edge visiting and local choreographers based in Guatemala, New Mexico, Los Angeles, and the San Francisco Bay Area coming together to examine poignant subjects that represent the depth, diversity and creativity of ¡FLACC! dance-makers.

Themes such as international adoption, indigenous treaty rights, Latinx Queer identity, immigration, and re-interpreted Latinx traditions uniquely captured within the magical realism of contemporary dance theater.
---
FESTIVAL OF LATIN AMERICAn CONTEMPORARY CHOREOGRAPHERS

December 9, 10 & 11, 2016

3 programs & panels
​@ DANCE MISSION THEATER, SAN FRANCISCO, CA.
---
Friday-Remembering PULSE

Reflecting upon the Pulse tragedy in Orlando, FL. ¡FLACC! responds regeneratively by creating a platform for Queer/Trans Latinx Choreographers.
Show 8pm

Victor Talledos
Detour Dance
Sebastian Hernandez
Joey Navarette/Rosa Frazier-Rodriguez
​Momentum
Javier Stell-Frésquez & Davia Amerasu-Spain

Saturday- Las Mujeres

Join this vibrant international line-up of Chicana/Latina choreographers sharing their insights and innovations as female choreographers from Guatemala, Honduras, Venezuela, Los Angeles and San Francisco.
​Show 8pm

Primera Generación Dance
Sabrina Castillo
CatherineMarie Davalos

Diana Lara
Karla Quintero
Juliana Mendonca

Sunday- Los Indigenistes

Highlighting the indigenous/native layer of identity among our choreographers, ¡FLACC! stands with our indigenous communities being targeted environmentally in the America's, including the Dakota pipelines.
Show 4pm

Dancing Earth
Cuicacalli
Zoe Klein
Gabriel Mata
Primera Generación Dance
​Each performance will be followed by a 20 minute panel discussion. Stay after the show to enjoy refreshments, engage in a community dialogue and ask questions of the artists after viewing their work. *Special guest facilitators TBA!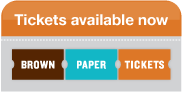 ---
---
We recognize that some of our artists (and many of our audience) may identify as all 3 aspects or have crossover identities. The programs are meant to contextualize the diversity and marginalization of Latinxs by engaging with our target audiences.

Check out the festival passes

to enjoy ALL of the choreographer's unique insights and innovations.

early bird discounts!
$15 1-Day Pass!!
$25 2-day pass!
$35 3-day pass!
| | |
| --- | --- |
| ¡FLACC! 2015 Video Excerpts | ¡FLACC! 2014 Video Excerpts |
¡FLACC! supports emerging and established Dance Artists of the Latin@ Diaspora who are choosing to make dances of the non-traditional, border-crossing, rule-breaking, cutting-edge, queer, avant-garde, contemporary, curious, experimental, abstract, sensitive, hybridized, neo-classical, or revolutionary varieties. For our purposes, choreographers with "Latin American" cultural heritage or ancestry are defined by all countries that speak Spanish, Portuguese, or Indigenous languages in the Americas- from the Borderlands of the US to the tip of South America, including the Caribbean Islands. Indigenous contemporary choreographers of North America and US-born Chican@s and Latin@s are also invited to apply to this Festival.

¡FLACC! celebrates our heritage, our inclusive identities and our artistic innovations through multi-media contemporary dance performance. We are committed to making contemporary dance practice and performance accessible to underserved Latino/a community and to creating a platform of connection in the dance community locally and internationally.
---
Thank you for helping us fill the Piñata!

Your donation supports inclusivity, innovation and connection. Piñata Dance Collective is committed to making contemporary dance practice and performance accessible to underserved Latinx communities and to creating a platform of visibility for Latin@ choreographers locally and internationally.

Mil gracias, from the director, Elizabeth Duran Boubion
---
Funders

Zellerbach Family Foundation
Sisters of Perpetual Indulgence
William and Hewlett Foundation

Community Collaborators

Mission Cultural Center For Latino Arts
ODC
Dance Mission Theater
CounterPulse
Shawl Anderson Dance Center
California Institute of Integral Studies
Joe Goode Performance Group
Monkey Yoga Shala