FLACC 2017 Proudly presents:The 4th Annual Festival of Latin American Contemporary Choreographers:REST/UNREST Location: Dance Mission Theater, 3316 24th Street, San FranciscoNovember 10-12, 2017, Fri/Sat, Nov.10 -11 (8:00 pm) / Sunday, Nov. 12 (6:00 pm)Tickets $18-25 flacc2017.brownpapertickets.com/
or call 1-800-838-3006
*note: Violeta Luna will not be performing on Friday
For the last 4 years, FLACC has been breaking through the Bay Area's dance scene with an exhilarating array of multi-media dance-theater performances celebrating over 30 local and visiting Chicano/Latino and Indigenous choreographers from the U.S. and Latin America.

In response to the festival theme "REST/UNREST", our artists are confronting the issues of state violence, body politics, rape culture, queer and Latinx intersections , fatness, migration, international adoption, anti-immigration policies and indigenous ancestry. Scroll down to see featured artists below!
---
This festival theme for 2017, "REST/UNREST", which was conceived by one of FLACC's rotating curators (Juan Manuel Aldape Muñoz), is intended to support communities who are directly impacted by current xenophobic, sexist, and anti-LGBTQQI policies. The theme will highlight the varied strategies that Latina/o/x and Indigenous choreographers use to regain their energy in the company of each other, to take care of each other in the face of oppression, and to acknowledge the people and places that have been lost due to police state violence and the silencing of our community members.

Hot off the Press!!!

Article by Liz Duran Boubion and Juan Manuel Aldape InDance Magazine October Issue!

REST/UNREST: Latina/o/x Choreographers Provide Community and Craft to Strategize, Recover & Resist. Read full article...

---
FLACC 2017 Featured Choreographers
​Alfonso Cervera and Irvin Gonzalez (Primera Generación, Los Angeles,CA) dissects what it means to be a bi-cultural body, one that negotiates the complex relationships between ballet folklorico, labor, queerness and Mexican-American identity. This contemporary dance journeys with three males who explore their relationships within the concepts of machismo, labor, and femininity.

Vincent Chavez (SF, CA)

was born in Albuquerque, NM, where he raised livestock, rode and broke horses with his Dad. At age 17, he received dance training from Dance Theatre Southwest, Ballet Hispanico, Academy of Nevada Ballet Theatre and the LINES Ballet Training Program. Chavez is bringing a solo contemporary dance about honoring his Indigenous ancestry and following a destiny that is true to himself.

www.vincentchavez.com

​

CatherineMarie Davalos (Davalos Dance Company, SF)

is a Chicana choreographer and a founding member of FLACC. Her work aims to challenge the social conventions of patriarchy, masculinity, sexuality, gender and race by examining "the other" in both a Latino cultural context and through the dominant culture. Davalos is also the Director of Dance at Saint Mary's College in Moraga, CA.

www.davalosdance.org

​

Piñata Dance Collective (San Francisco/Oakland)

Founding director of FLACC, Liz Duran Boubion is performing a response to rape culture and our current patriarchy in a piece titled "Don't Grab". She will be accompanied with an original sound score by David Molina, an award winning bay area composer.

www.lizboubion.org

Violeta Luna (SF/MX) *Performing 2 nights only!! SAT 11/11 & SUN 11/12 (*NOT FRI. 11/10).

Working within a multidimensional space that allows for the crossing of aesthetic and conceptual borders, Luna uses her body as a territory to question and comment on social and political phenomena. Luna is bringing a section of a 3 part series:

Requiem 3 : Fosas Cuerpo.

It is a poetic action intent in rescuing the memory and reclaim the humanity of those buried in Mexican mass graves. Grounded in an inclusive and public creative space, it questions and reveals the impunity of an institutional machine devised to impede the right to access truth, justice, and mourning.

www.violetaluna.com

​Zarina Mendoza (Tranze Producciones, Mexicali, MX) 4 dancers from Baja California will be bringing a performance that expresses the challenging task of moving through the conditions created when conservatism, homophobia, narcissism, and arrogance share a constrained space.

​Caleb Luna (Oakland, CA) is a working-class, fat, brown queer whose work explores the intersections of fatness, desire, fetishism, white supremacy, and colonialism from a queer of color lens. Their work will offer alternative possibilities for pleasure through burlesque.

Zoë Klein Productions (SF)

is presenting an acrobatic dance inspired by the political loopholes that make adoptees vulnerable to deportation. She makes work from her experience as an indigenous international adoptee, born in Bogotá, Colombia and raised in Brooklyn, NY. Zoë has toured 28 countries over 6 continents co-directing acrobatic dance company,

Paradizo Dance,

which has won multiple awards, was seen on So You Think You Can Dance, and was a top Finalist on America's Got Talent 2009.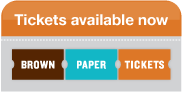 What the press has to say about FLACC:
Hot off the Press!!! Article by Liz Duran Boubion and Juan Manuel Aldape InDance Magazine October Issue!
REST/UNREST: Latina/o/x Choreographers Provide Community and Craft to Strategize, Recover & Resist.
Read full article...
"Embracing the interdisciplinary nature of dance theater, many of the choreographers explore an array of practices and devices in their pieces. Two threads running through the programs are a commitment to storytelling and an engagement with text."
Read full article
- Andrew Gilbert 9-29-16, San Jose Mercury News
"In a form dominated by the white Western purview, a contemporary dance festival that specifically gives voice to Latin American artists allows for discussion on cultural identity."
Read full article
-
Emmaly Wiederholt 12-5-16, Stance on Dance
"The evenings were well-attended and received tremendous feedback from Latin American dance artists..."
Read full article
-
Jessi Phillips 9-22-15, SF Weekly
---
FLACC SUPPORTERS

Fiscal Sponsor​
Mission Cultural Center for Latino Arts

Current Funders and Sponsors
Zellerbach Family Foundation
San Francisco Arts Commission
The Philip and Myn Rootberg Foundation
Phoenix Hotel

Community Collaborators
Dance Mission Theater
Shawl Anderson Dance Center
California Institute of Integral Studies
Joe Goode Performance Group
Monkey Yoga Shala
UC Berkeley dance studies working groups
Yerba Buena Center for the Arts
Dancers Group
East Bay Center for the Arts
EastSide Arts Aliance
​

FLACC is a project of the Piñata Dance Collective

For more information on how to donate to FLACC and PDC, go to our

DONATE PAGE
---
Thank you to our beloved community of artists and friends who continue to help in so many ways!
Karla Quintero, Diana Lara, Ernesto Sopprani, Keith Hennessy, Stella Adelman, Andreina Maldonado, Melissa and Juan Aldape, CatherineMarie Davalos, Eric Garcia, Rogelio Lopez, Rebecca Sanchez, Sandra Pacheco, Zoe Klein, Wayne Hazzard, Rebecca Johnson, Mary Alice Fry, Jose Navarrete, Debbie Kajiyama , Jennie Rodriguez, Aliza Shapiro and more!